KENNY ARONOFF
"When I met Amanda at Bass At The Beach – I was very impressed with her upbeat, and vivacious personality combined with a down to earth sensibility. When I played with her, I told her that I loved her feel, enthusiasm and exciting vibe when she played the bass. She rocks with an R+B feel."
"When I heard the songs Amanda sent to me, I immediately felt her personality, spirit, and energy in the music...I immediately had a visual picture as if I were watching a movie...I was very impressed with that, and it made me excited to support that vision by recording drums and percussion to "Speed of Your Love" and "Leander." I really got her vibe... I love it... "
For more information on Kenny - CLICK HERE
PANDEL COLLAROS
"Amanda is a well-seasoned professional musician with a wide range of abilities. She has toured Europe as lead guitarist and backing vocalist for the progressive rock band Pavlov's Dog. She has also provided backing vocals and expert acoustic flatpicking and fingerpicking styles with a variety of Nashville acts including CMT-featured artist, Jenny Tolman, and Radio Disney artist, Christina Taylor. A virtuosic electric bassist who can hold down a tasteful country foundation—simple, melodic, and in the pocket—she can also then turn around and fire off the most virtuosic solos in prog rock and funk.
Her organizational skills as bandleader for Nashville acts Jenny Tolman, Charly Reynolds, Jeff Clayborn, and The Country Network's Dirt Road Diva's, among others, insure the highest level of musicianship. Qualities in this regard include - impeccable communicator and organizer of rehearsals, travel, and performance, great problem-solving ability, demanding but diplomatic in her management of band and sound personnel, ALWAYS punctual, ALWAYS prepared, and ALWAYS over delivers.
I've recorded and played with Amanda many times and have watched her in action. Fluent in creating and reading number charts, lead sheets, and standard notation, she also is a natural harmony singer and proficient arranger of vocal and instrumental parts."
For more information on Pandel - CLICK HERE
ROBBIE CALVO
"I hire only the very best musicians for my studio sessions and live performances... Amanda McCoy is my premiere choice every time. If she isn't available, I re-schedule until she is. When you hire Amanda you know she'll be on time, prepared and ready to rock your tunes with a stellar stage presence, tone and seasoned musicality beyond her years... first call, first class!"
For more information on Robbie - CLICK HERE
WILL RAMBEAUX
"Amanda McCoy is the best new bass player in Nashville! Period! She's got feel, tone, time, and groove. Formal training, and street smarts. She's got great chops, organization, work ethic in the studio, and is also an excellent live performance band leader. And I don't mean "good for a girl." I mean the best!"
For more information on Will - CLICK HERE
BRANDON BARNES
"It was an honor to play drums and percussion for Amanda's albums, Annaline Suite, The Hurt, and Jade. I thoroughly enjoyed working in the studio with her. She was professional in giving me direction as to what she wanted while still giving me the freedom to collaborate and add my own creative ideas to her project. Not only is she a masterful bassist, but also an accomplished guitarist, passionate singer, and a creative songwriter. With her infectious enthusiasm and vibrant personality, Amanda is poised to take on the music world."
For more information on Brandon - CLICK HERE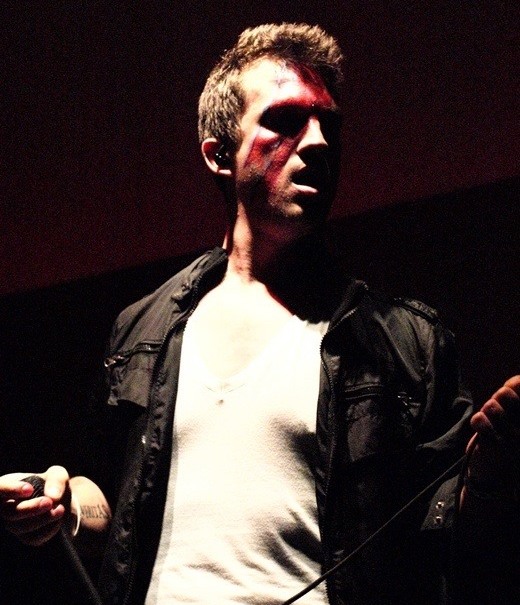 TIM ZIMMERMANN
"There is no one better than Amanda McCoy. No one. You can quote me on it. Never have I worked with a musician with such talent, work ethic, drive and patience to succeed, always keeping a good mood and being positive. She is a true artist in every sense of the word, at everything she does, whether it be bass, guitar, singing, painting or what-have-you. Time and time again, she has proven to be not only an incredible musician (you'll be hard pressed to find many people who can play like her...I purposefully write really difficult prog rock that she just owns), but also a fantastic leader, bandmate, worker, teacher and friend. There are very few people I trust implicitly…she is definitely one of them. Amanda is on my fire team. Straight up, if you get a chance to work with Amanda McCoy, you can chill. Everything is gonna be just fine."
For more information on Tim - CLICK HERE