Vinyl Release Show (9/24)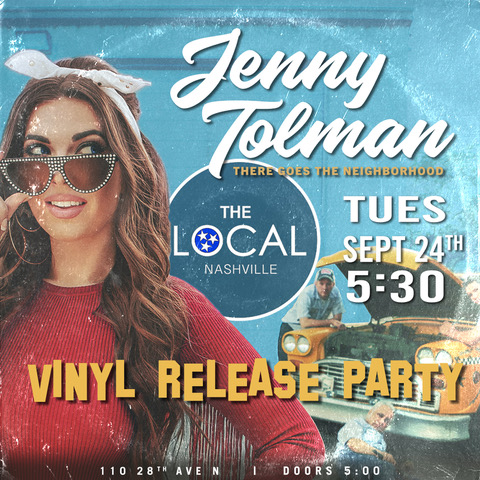 SHOW ALERT! Jenny Tolman will be throwing a special vinyl release party at The Local on Tuesday, September 24th - starting at 5:30PM.
Join us as we continue to celebrate this monumental release. There Goes the Neighborhood sounds so, so beautiful on vinyl… just perfect! Don't miss out on this wonderful evening that is sure to be a night full of rhinestones, stories, magical moments, and damn good country music!